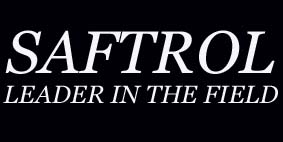 Dispersant Boat Spray

Product Data

Pump Unit (Neat or Dilute Spraying)

Motive Unit: Diesel Engine with Recoil Start.

Pump: Roller Type Positive Displacement Pump with100

litres per minute output.

Pipework: Stainless Steel.

Eductor: Proportioning type (0-20%)

Frame: Stainless Steel.

Valves (Manual): 2 No. Outlet Valves 25 N.B.

1 No. Recirc Flow Control Valve 25 N.B.

1 No. Dispersant Control Valve

Flowmeter: Indication of dispersant flow in dilute mode

Pressure Relief Valve: 0 to 10Bar.

Pressure Gauge: Dual Scale

AFEDO™ Nozzles

Nozzles: 2 No. AFEDO 50 Nozzles

Hoses: 2 No. Delivery 25 N.B. x 5m long.

Flow Control: 1 No. Flow Control Module with Flowmeter, Valves

and Supply Hose

Attachments 2 No. S/S Clamps for Securing Nozzles to Vessel

Spray Arms

Spray arms: 2 x 8 meter aluminium arms

Nozzles: 8 x nozzles for each arm with 2 types for dilute/neat

Fittings: All ships fittings, stays and brackets for vessel.

Manuals: 2 No. Operating Manuals in English.

Quality Control Manufactured under a ISO 9001 Quality System.








Saftrol Co.,Ltd. Bangkok , Thailand Tel. +66 2894 0577 to 8 Fax. +66 2894 0889 E-mail : info@saftrol.com

Visitors : 136295